About Lowcountry Divorce & Family Law
On any given evening or weekend, you will find our attorneys out and about in Summerville and Charleston – having dinner with our spouses, coaching tee-ball in the springtime, buying produce at the Farmer's Market on Saturdays, walking with our kids or our pets through Hutchinson Square on Third Thursday or down the sidewalk on Second Sundays on King Street. We love it here. We consider Summerville to be the gem of the Lowcountry, and the Lowcountry to be the gem of the nation.
At the end of each work day, we are able to return home to our spouses and children and pets and homes, and to the security and stability—financially, emotionally, and otherwise—that they bring. That blessing is not lost on any of us when we cross the front porch and open the front door at Lowcountry Divorce & Family Law the next day, and we work hard to ensure that each of our clients has as much of that security and stability as their situation, and the Family Court, may provide.
Family Law in South Carolina can be tremendously nuanced. Court Rules are strictly adhered to in some cases and seemingly ignored in others. Our Family Court Judges strive in good faith to ensure fairness and uphold the law in cases that are fraught with overwhelming emotion, but our Judges are human, and our system imperfect. Our attorneys have had success in the Family Court in Charleston County, Berkeley County, Dorchester County, Colleton County, Orangeburg County, and even Richland County, and enjoy helping clients from all across the Lowcountry, though our focus is in the tri-county area.
Lowcountry Divorce & Family Law was opened in 2012 by attorney Jeff Schreiber. Since then, it has become one of the fastest-growing Family Law practices in the area, and has become one of the most visible firms in Summerville. As you and your family are part of our community, we sincerely hope that we may help you find stability and meet your goals and needs.
Jeffrey M. Schreiber
Attorney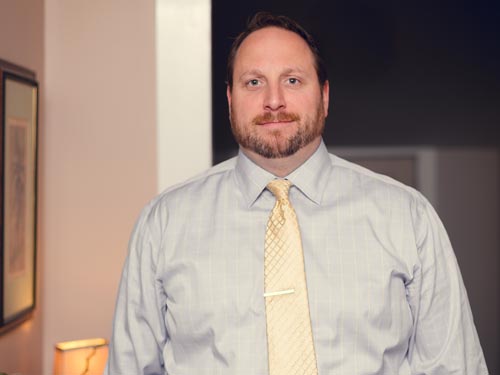 Jeffrey M. Schreiber
Attorney
Jeff Schreiber graduated from Auburn University in 2000 with a BA in Journalism. Before finding his way into law, Jeff aspired to a career in media, working for a daily newspaper in South Carolina and a wire service based in California. At the latter, Jeff gained extensive experience reporting on cases pending in state and federal courts in Philadelphia, Pennsylvania.
After receiving his Juris Doctor from Rutgers Law School in tropical Camden, New Jersey, Jeff relocated from the suburbs of Philadelphia to Summerville, where he resides with his wife of more than a decade, two young children, and two dogs of varying size. Jeff worked as an attorney for a Family Law firm in downtown Charleston before opening Lowcountry Divorce & Family Law here in Summerville in August 2012.
In 2014, was named to the Top 10 Family Law Attorneys Under 40 in South Carolina by the National Academy of Family Law Attorneys. That year, Jeff was also elected Treasurer of the Dorchester County Bar Association, and he has been re-elected twice since then. Jeff also sits in his third year on the Bar Association's Family Court Liaison Committee.
A happily-married former child of divorce, Jeff likes to focus on achieving predictability and stability for clients​ while guiding them​ through an often unpredictable​ Family Court​ system and process.​ Outside of the office, his hobbies include spending time with his​ wife and​ children, the occasional tennis match, eating more than he should, and enjoying all that the Lowcountry has to offer.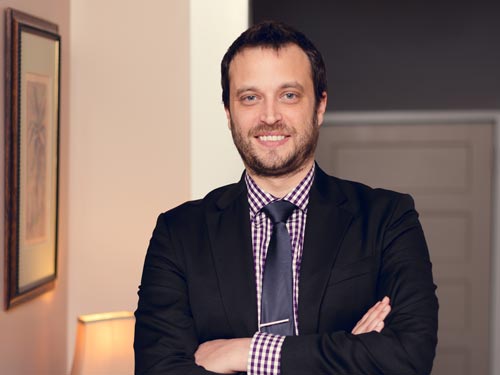 Travis J. Anderson
Attorney
Travis Anderson graduated from the University of Wyoming in 2002 with a BA in Political Science. After college, Travis worked for the State of Wyoming as an Associate Auditor, auditing taxpayer records, training new auditors, and assisting in the development of the state's electronic audit file.
While studying at Charleston School of Law, Travis worked as a Research Assistant and Library Assistant, soaking up knowledge where he could, and served on the editorial board of the Law Journal, honing his researching and writing abilities. After receiving his Juris Doctor in 2012, Travis worked at a local Family Law and Criminal Law firm, assisting in Post Conviction Relief cases.
Travis came aboard at Lowcountry Divorce & Family Law in late 2013, and has since built a stable of clients known to bring in fruit baskets, flowers, fresh-brewed coffee, and any other number of gifts and efforts to show their appreciation. Travis lives in West Ashley with his wife, a local schoolteacher.